Add dimensions to the section
To come up with an accurate estimate, it is important to add dimensions of the section with all openings. JustEZ lets you add dimensions to each section that you've added for estimation. You can also add dimensions of openings and offsets(if any) for the section. All the costs get updated itself as per the dimension added for the section. Here's how you can add a dimension of the section:
Tap on "Estimate" button from the Inspection details screen
Tap on either "Dimension" or the "+" icon beside Dimension available at the extreme right of the recommended line items listed screen.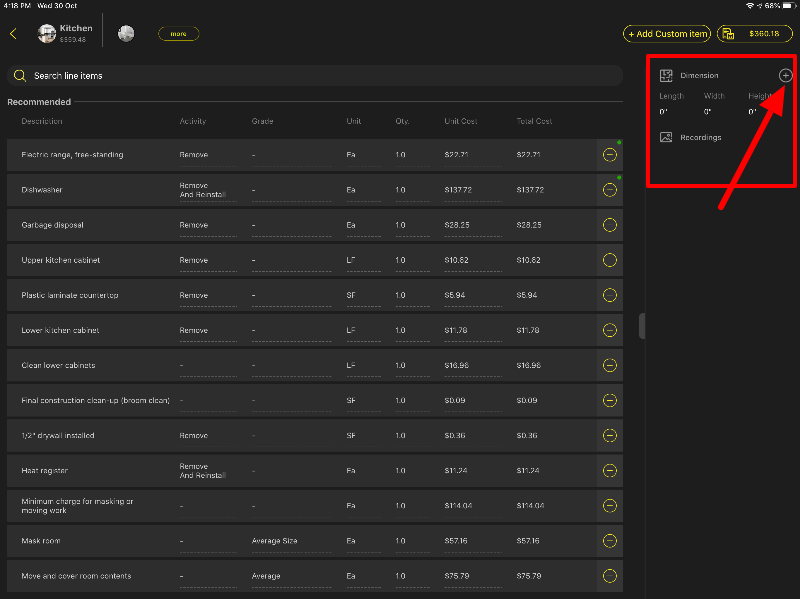 By default, the section's length is selected. Tap on the "Length" field and set the length of the section from the scale available under the graph. You can swipe the scale to the left to set its appropriate value.
Similarly, you can add the other dimensions such as Width and Height by tapping on their respective fields and setting their values from the scale.
If the selected section has any opening, then tap on the "+" icon beside Opening. A pop-up will open. Select an option and add dimensions (width and height) from the scale.
To add an offset, tap on the "+" icon beside Offset. A field of "Offset 1" will get added and you can add its length, width, and height by tapping on their fields and setting the value from the scale available under the graph.
Once done adding the section dimensions and the dimension of openings and offsets, tap on "Done" from the top right. The section's dimensions will get updated at the recommended line items listed screen.
Note:
You can add multiple openings and offsets.
To change the name of Opening/Offset, tap on the "Name" field under opening/offset. A keypad will open from the bottom from where you can change the name.
If you're done adding the dimension of a section, you can switch to another section from the same screen and add dimension for that section.
To switch the section from Dimension screen, tap on the "more" button available in the middle of the top header and then tap on the other section to select it for adding dimensions.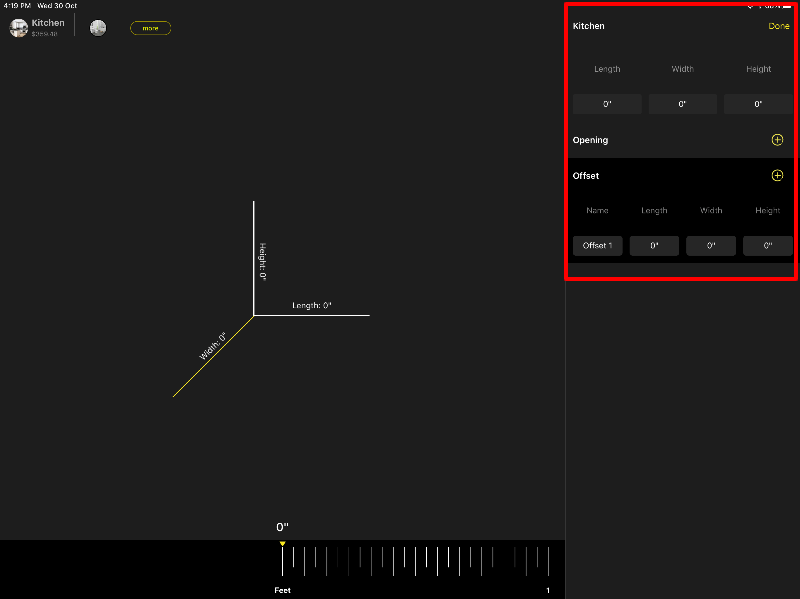 Still, need help? Email Us at support@justez.app
---
---