General Settings
Some general settings are also available and they are as follows:
Sync calendar - You can sync JustEZ with your phone calendar. This way, you can see all scheduled inspections on your phone calendar. Also, you get reminders for your scheduled inspections. How's how you can sync calendar:
Tap on the Profile picture icon .
Turn on the sync calendar option available under General settings.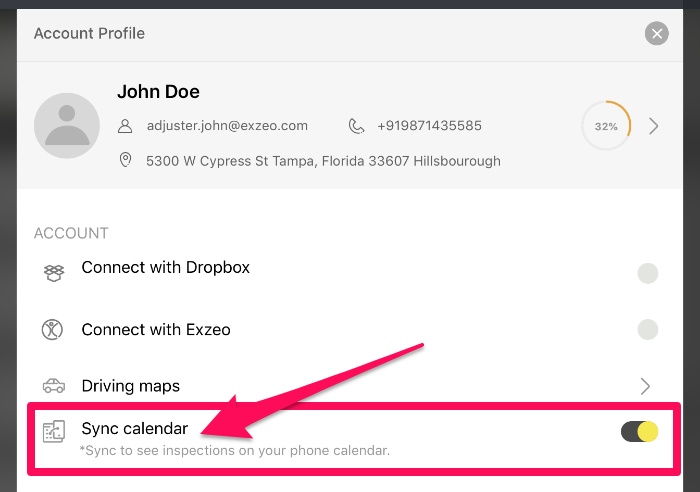 Choose inspection report template - There are two report templates available in JustEZ i.e. Basic and Consolidated.
You can always choose your preferred inspection report template and Inspection report will be generated in same template after you complete the inspection process.

Driving maps - We have integration with Google and Waze maps.
You can choose your map preference from general settings and it will be saved. You will always be redirected to same map for navigating to loss site.

---
---