Schedule Inspection Assignments In JustEZ
JustEZ makes it easier for adjusters to organize inspections in such a planned manner that they can do more inspections in a day.
Note: All the unscheduled inspection assignments or open claims will appear under 'UNSCHEDULED' screen.
Here's how you can schedule your inspection assignments:
Go to UNSCHEDULED screen and you'll see the list of all inspection assignments that are assigned to you.
Tap any one assignment you wish to schedule.
Tap Schedule Inspection button.
Choose the Date & Time from Calendar and tap Tick icon to save it.
Once the inspection assignment is scheduled, you can see it under 'SCHEDULED' screen.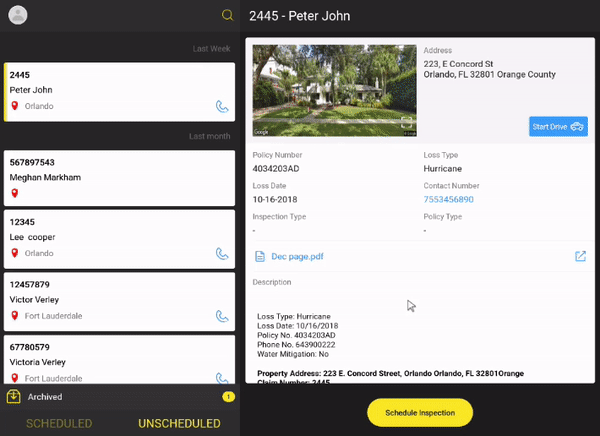 ---
---