Planning Inspection Schedules In JustEZ
JustEZ provides you with two options to plan your inspection schedules.
Roster Planning
Route Planning
Roster Planning
Using the roster feature, you get a list of open claims that you've already scheduled for the day. It helps in better planning of your day and also you never book any other inspection at the same time.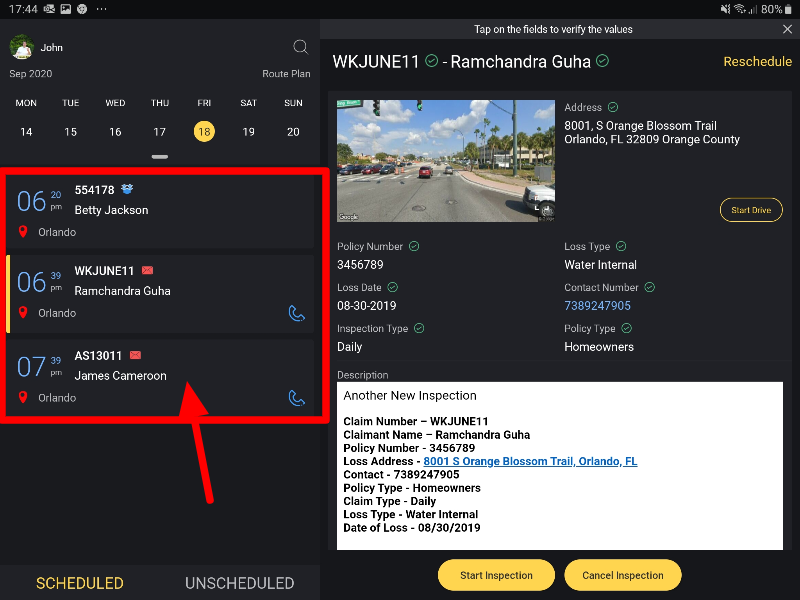 Route planning
This feature helps in picking the best route for you. You can plan your day according to your inspection schedules. You also have options to sort it by time, distance, or customize it.
Here's how it works:
Go to the 'SCHEDULED' screen to see the inspections that you've planned for the day.
Tap the 'Route Plan' to see the route plan.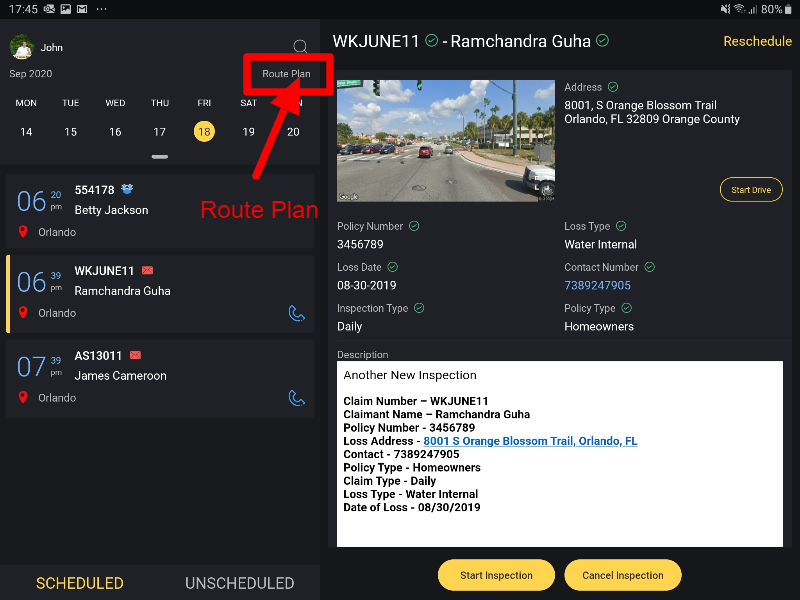 Now, you can sort it by 'Appointment time', 'Distance', or 'Customize it'.
Sort by time - It shows you the route plan in a way you've scheduled your inspection site visits. 
Sort by distance - If you sort by distance, then it will show the inspections coming in your way. This way you never have to re-route for any inspection. Also, you can always reschedule inspections for some other time.
Custom - You can also customize the route plan by switching it up or down. For this, hold the three horizontal lines icon

and shift it to either top or bottom.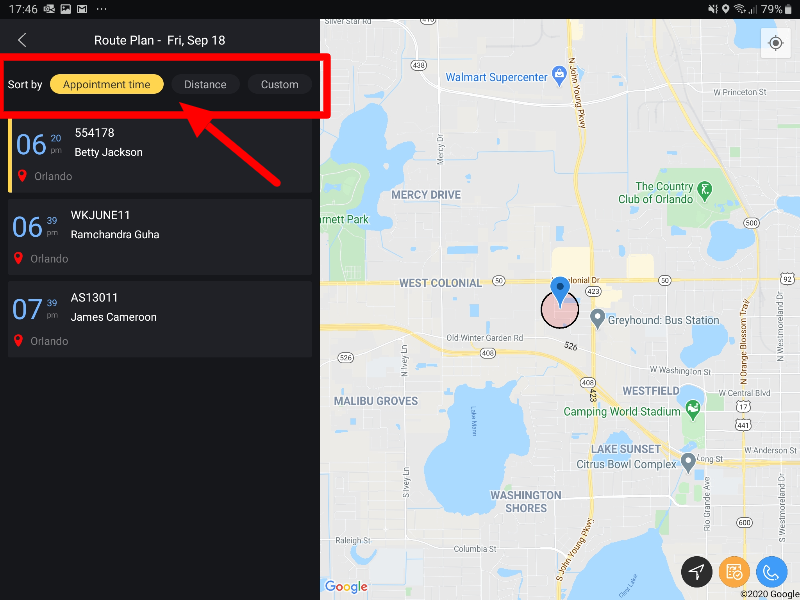 Still, need help? Email Us at support@justez.app
---
---