What Is JustEZ and What Can You Do With It?
What is JustEZ?
JustEZ is a technology platform. It is the last mile app for claim adjusters and helps them to do more inspections. With JustEZ you can sync inspections from various carriers, schedule appointments, sync photos to the cloud, and create scoping reports.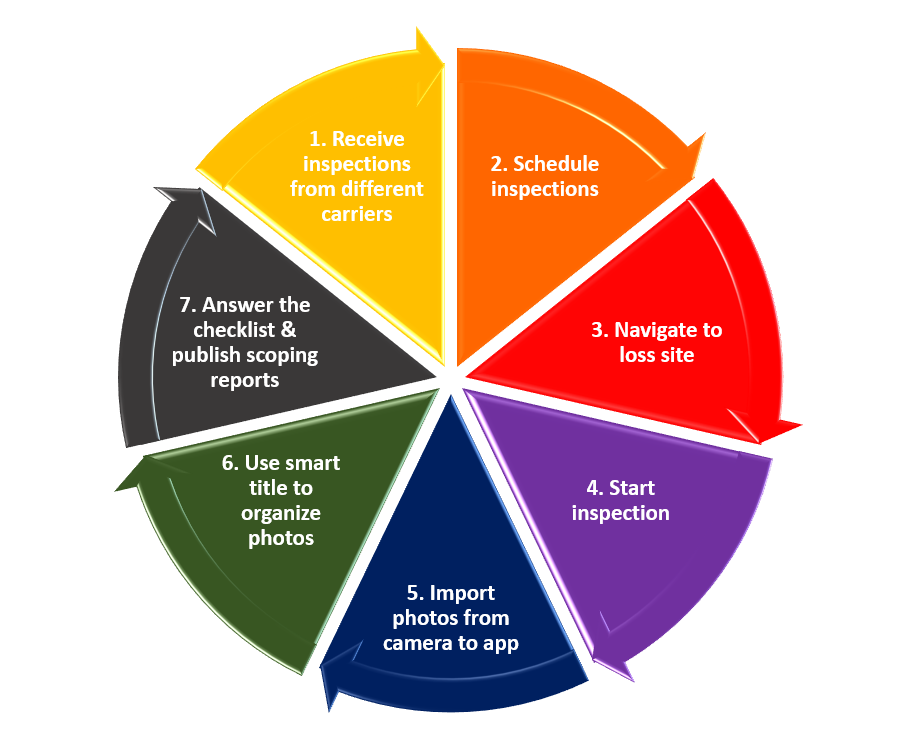 What can you do with JustEZ?
Sync Inspections from different carriers - Create or sync inspections from Dropbox, email, and a claim management system i.e. ClaimColony. 
Schedule Inspections - Schedule inspections with a tap of your finger and be more productive.
Navigate to loss site - Reach the loss site with our navigation capabilities. We have integration with Google and Waze maps.
Take photos/videos and caption them - Take photos/videos from your own camera and import them to JustEZ. Also, you can caption photos using our AI-based captioning technology.
Use smart-title to easily organize photos - Our smart-titling capability automatically categorizes photos according to the room type. All you need to do is 'Accept' or 'Dismiss' the suggestions.
Answer a checklist - Use the pre-defined checklist to record inspection details.
Publish scoping reports - Build final scoping reports. These reports get generated based on the added information. 
---
---