What Is JustEZ and What Can You Do With It?
What is JustEZ?
JustEZ is a simple app to organize your daily 'claim' inspection. It is the last mile app for claim adjusters and helps them to do more inspections. With JustEZ you can sync inspections from various carriers, schedule appointments, sync photos to the cloud, and create scoping reports.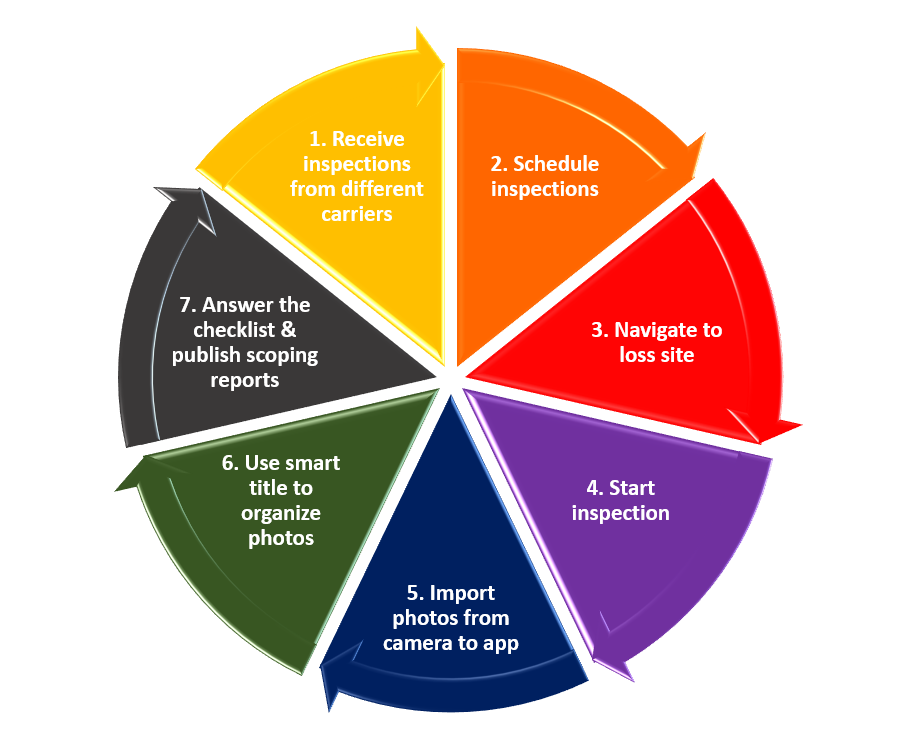 With JustEZ on your ipad, tablet and mobile device, you can:
Integration with Exzeo - Sync all your Exzeo claims with JustEZ using 'Connect with Exzeo' feature.
Integration with Dropbox - Sync all your claims from Dropbox using 'Connect with Dropbox' feature. With the integration, you can also sync back all your captured media from JustEZ during site inspection to dropbox as well and be more productive.
Schedule - JustEZ list all your open Claims and allows you to schedule them for over a period.
Media - While inspection, use the JustEZ app's camera feature to take pcitures and videos of thee inspection sote and place it within the concerned claim file right away.
Navigation - Use JustEZ navigation with options like shortest path or inspection time to transverse all the claims scheduled for a given day.
Take photos/videos and caption them - Take photos/videos from your own camera and import them to JustEZ. Also, you can caption photos using our AI-based captioning technology.
Use smart-title to easily organize photos - Our smart-titling capability automatically categorizes photos according to the room type. All you need to do is 'Accept' or 'Dismiss' the suggestions.
Answer a checklist - Use the pre-defined checklist to record inspection details.
Publish scoping reports - Build final scoping reports. These reports get generated based on the added information. 
---
---