Navigate to Loss Site using JustEZ
JustEZ has integration with Google and Waze maps which provide you navigation capabilities. Here's how it works:
Using maps -
Go to any scheduled inspection to see its details.
Tap on the 'Start Driving' button.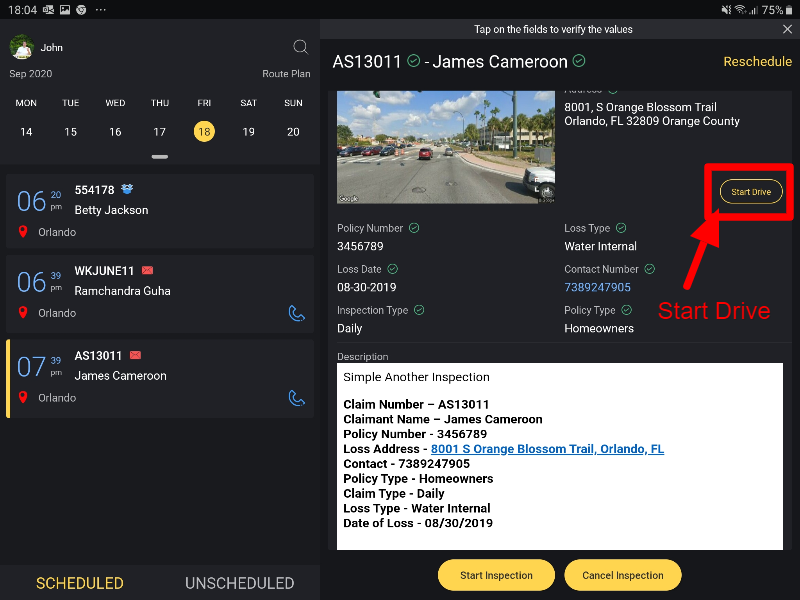 A 'Drive with' pop up will appear on your screen from where you can select either Google or Waze map.
Tap on the 'Just Once' option to navigate to the inspection site.
Note: Tapping on the 'Always' option will save your map preference. And, you will not be asked for these options again after tapping the start driving button.

You will have to install Google maps and Waze on your phone or tables to use their functionality.
Switching maps - You can always switch to other maps from the Driving maps option under settings. Here's how it works:
Tap on the profile picture icon available at the top left of your screen.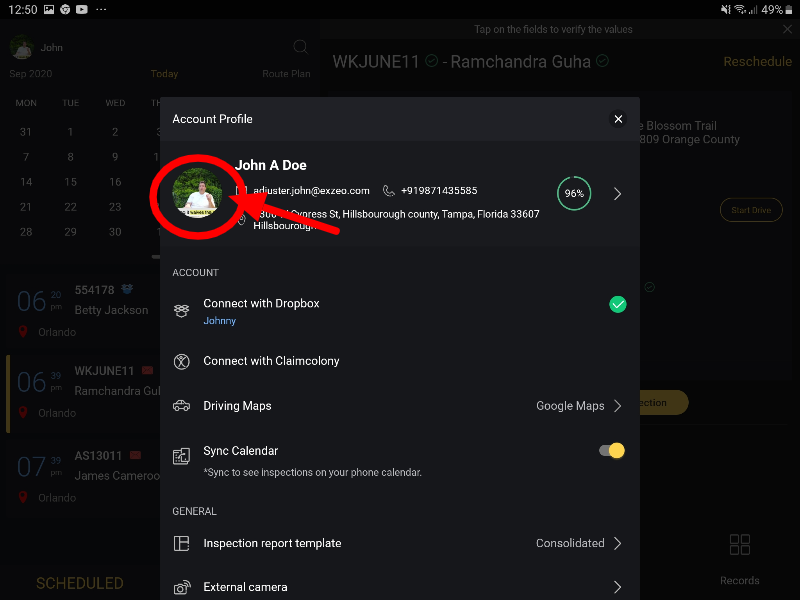 Go to the 'Driving maps' option.
Select an option from here and it will save your preference.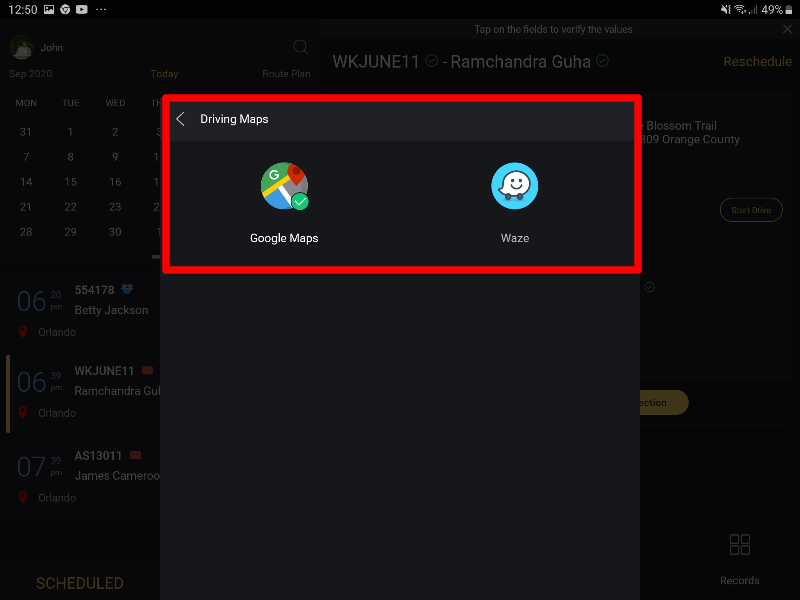 Still, need help? Email Us at support@justez.app
---
---